Traveling to India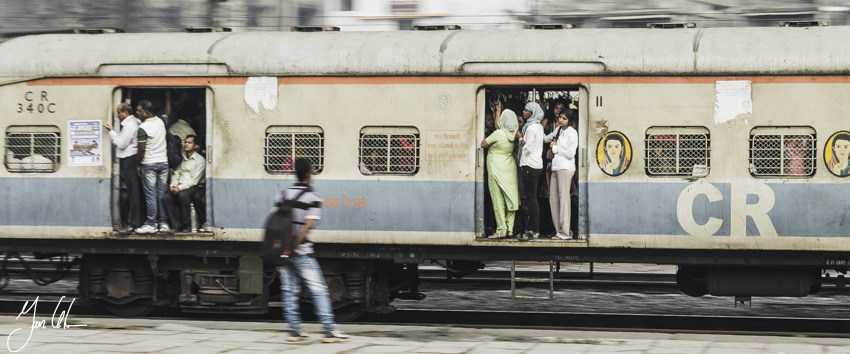 Travelling to India is for everyone a unique experience. Some hate it some love it. I was certainly shocked when I landed in Mumbai and it took me a while to tune into the Indian vibe and lifestyle. After a good night of sleep though – god bless I brought a mosquito net – I was ready for the busy, chaotic and hectic Indian street life.
This country offers lots of opportunities to take great pictures. Everyday you come across diverse and mind-blowing life situations and sceneries. Walking through the cities is often overwhelming and stressful as well as beautiful and charming.
The very short six weeks I had in India passed by too quickly to visit the whole country. Therefore I made it only to:
Mumbai with the biggest Slums in south east Asia. An absolutely mental town! 20 million people…
Goa, a paradise like, calm and relaxed beach state. It's not really India!
Surat, a city in Gujarat, north of Mumbai with the biggest Sari market in Asia. I have to mention, Surat is  very little frequented by tourists and rather a business town. Hence best market prices and NO BARGAINING NECESSARY. However, you feel a bit like in a zoo as hardly anyone has seen tourists before. Check out my post about Surat on my travel Blog.
Rajasthan with its beautiful cities: Udaipur (City of Lakes), Jodhpur (Blue City), Jaisalmer (Golden City) and Jaipur (Pink City).
This region was my favourite! The colors, camels, desert and people are simply amazing. I enjoyed getting rooms for as little as 200-400 Rupees and then sitting on the roof top terrace watching the sunset while drinking a glass of tea. I also enjoyed the camel safari which gave me the opportunity to escape the hectic Indian life.
Then of course the wonderful Taj Mahal.
Enjoy the pictures…